>
HOME
>
Ministries
Food distribution to our community. 
   Our church is about community. In February 2017, we started a food distribution service to our community. It now includes personal items and distribution of Commodity Service Food Program boxes to the eligible senior citizens in our community. Our organizer is in much prayer that it be God's will that space be made for clothing distribution as well. We have held financial classes, hosted evangelism series, and are making plans for more Bible study series. Although we are small in numbers, we believe Jesus is leading us.  Mat. 18:20  "For where two or three are gathered together in my name, there am I in the midst of them" (KJV).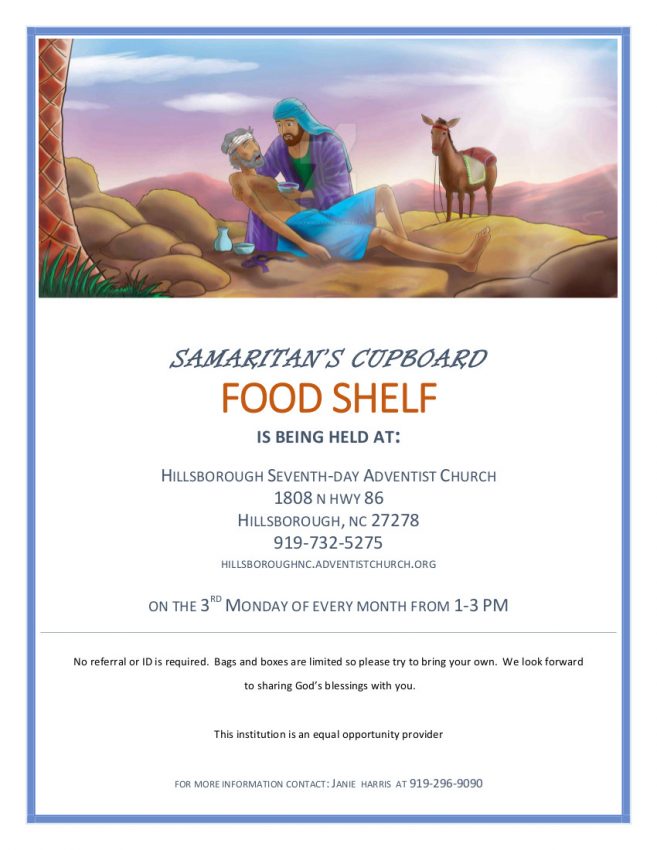 Signs of the Times
    Around the neighborhood, our church stocks four Signs of the Time boxes with these monthly magazines. Response has been favorable. If you would like the location of these boxes please contact us.